St. Mary Parish is a vibrant catholic community, guided by the Holy Spirit and centered on the Eucharist. With the welcoming and accepting heart of Jesus Christ, we serve, we evangelize, and we continue to learn and grow in our faith.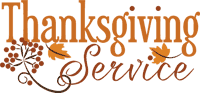 Please join us for Mass on Thanksgiving morning at 10 am in church. St. Vincent de Paul will be collecting canned goods and food for the Christmas baskets that will be delivered to the families receiving gifts from the Giving Trees (that will be in the back of church). We would love to welcome you and your loved ones to our parish celebration of God's goodness, mercy and love. And from all of us to you ~ may you and your loved ones have a blessed Thanksgiving!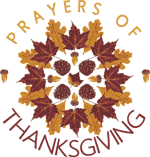 Thanksgiving Table Prayer
O Gracious God, we give you thanks for your overflowing generosity to us. Thank you for the blessings of the food we eat and especially for this feast today. Thank you for our home and family and friends, especially for the presence of those gathered here. Thank you for our health, our work and our play. Please send help to those who are hungry, alone, sick and suffering war and violence. Open our hearts to your love. We ask your blessing through Christ your son. Amen.
 From Celebrating Faith: Year-round Activities For Catholic Families, by Mary Cronk Farrell 

 Our annual Reflections & Carols event is Monday, November 30, at 7 pm.BRING YOUR FAMILY - There will be special Advent activities for children in grades P3-5th. Everyone will start in church, with a CLOW-like blessing and dismissal for the children. Babysitting will also be available in the undercroft. This program is sponsored by the Adult Formation Team, Youth & Family Ministry and Sunday School. Please join us and begin Advent with some reflection and fun. 
 
Faith in Action Outreach to Hosea House 
Faith in Action will be collecting home baked cookies and store bought packaged cookies after all Masses on December 5-6 for delivery to Hosea House.  When you begin to bake Christmas cookies for family and friends, please consider making an extra batch for the folks at Hosea.  Please place your items on the marked tables in the back of the church.  As always, Faith in Action thanks you for your generous spirit.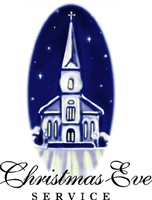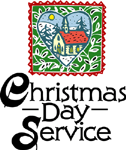 Times to be announced soon.... Times to be announced soon.... 
  It's time to update our Parish Pictorial Directory!!
To schedule your photography appointment online, simply go to the Universal website, www.ucdir.com, enter KY209 in the Church Code field and enter smp1 the Church Password field.  Follow the prompts to schedule your family's appointment time.  If you have 6 or more in your family please use 2 consecutive time slots.  The online scheduling option is available Monday through Friday.  Appointments fill up quickly, so schedule as soon as possible to secure your preferred date and time.  The online scheduling is not available on the weekends as we will be having in-person sign ups. This is to avoid accidental double scheduling.